Established in 1996, we are a technology-led consultant engineering business with customers throughout Europe. We offer our customers end-to-end solutions, with services spanning the entire lifecycle, from initial design to development, to prototyping, production and beyond.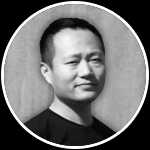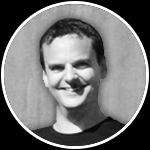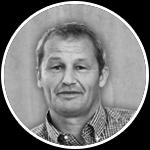 We are passionate about both project management and production management. We combine our proven skills with research, advice and process design - from the initial concept right through to implementation. We relish the challenge - every day.
We offer our customers the highest quality and innovation in products and services.
A clear focus on quality and customer satisfaction is essential to our success.
Garia – the Danish manufacturer of high-end golf carts - is teaming up with German material specialist Bernd Kussmaul GmbH to create a special edition golf car which will spawn a series of luxury accessories for the Garia individualization and personalization range. Famous as supplier for many high-end brands including Bugatti, Jaguar and Land Rover, Kussmaul GmbH has taken their specialist knowledge and applied it to a Garia golf car which has led to several unique options never seen in this segment before - including back lid wood dashboard trim and adjustable interior-mood-light.

WINE SHOWCASE IN PUERTO PORTALS
In Spring 2015, the Portals Hills Boutique Hotel opened on a hillside above the noble marina of Puerto Portals, Mallorca. In this new luxury class Hotel, we present the largest wine showcase of the island - made ​​in Germany. The impressive, accessible glass cabinet extends over two floors and includes a broad selection of the finest Spanish and international wines.
Within the combination of architecture, design and the latest technology a perfect apartment becomes a real home. For the highest living dreams our design team is partner for creative inspiration and stunning interior concepts.
HIGH QUALITY AND LUXURY FITTINGS CONCEPT
With our bathroom fittings concepts we have succeeded in a high quality bathroom interior that sets aesthetic standards with its simple design. The compositions of exceptional design and quality materials create a spa oasis full of dynamism and ease of use.
INTERIOR STUDY_NEXT GENERATION
The interior study MONE for airplanes, yachts and numerous applications shows the next generation of travel experience and our expertise in design, material and exclusiveness. With inspiration from the bionics and sustainable lightweight materials as smart textiles the designer create a lounge concept with highly innovative transformation processes and materials.
LIGHTWEIGHT DESIGN_ONE FACE TO THE CUSTOMER
In close cooperation our specialists for design, development and technology have invented a flexible system in lightweight construction. It is consistently adapted to the corporate customer's design. The individual elements produced from sustainable raw materials provide perfect privacy. The elements are assembled without tools and are equipped with an innovative connection system.
The TimeTube, a handcrafted, custom furniture piece for collections, charmes by its dazzling display of visual and technical possibilities. Its equipment, material and size can be customized to fit the needs of the collection and the personal favorite pieces. Inside the TimeTube preserves clocks, cigars or juwels in perfect surrounding until they are released for the eye of the beholder.
TIMELESS SCULPTURE - THE WALL
The individually designed and handmade Wall combines unique design and modern technology to a stunning sculpture. The collectible furniture offers a fireworks of individual options from the humidor or a bar to jewelry trays, watch winders, integrated 32-inch screens...